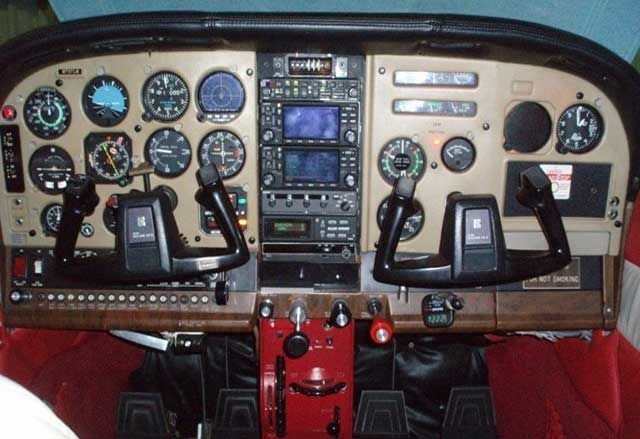 737LM is a Turbo Cessna 182 and a great airplane, especially for traveling. It is the quickest airplane in our fleet with flight plan speeds of 150+ knots and a service ceiling of 20,000 feet.  It is still a 182 so it will comfortably haul you and your family to your destination up to 5 hours away.  7LM features all leather seating,  dual Garmin 430W's, an STec 60 Autopilot with altitude preselect, Ryan 8800 TCAD, Strike Finder, and Zero Time Engine in 2014.
Average Fuel Burn: 13 gal./hr.
Usable Fuel: 88 gal.
Special Equipment: DME, Garmin 430 IFR certified GPS, Auto Pilot with Vertical Speed and Altitude Select.
Cost $125/hr Dry